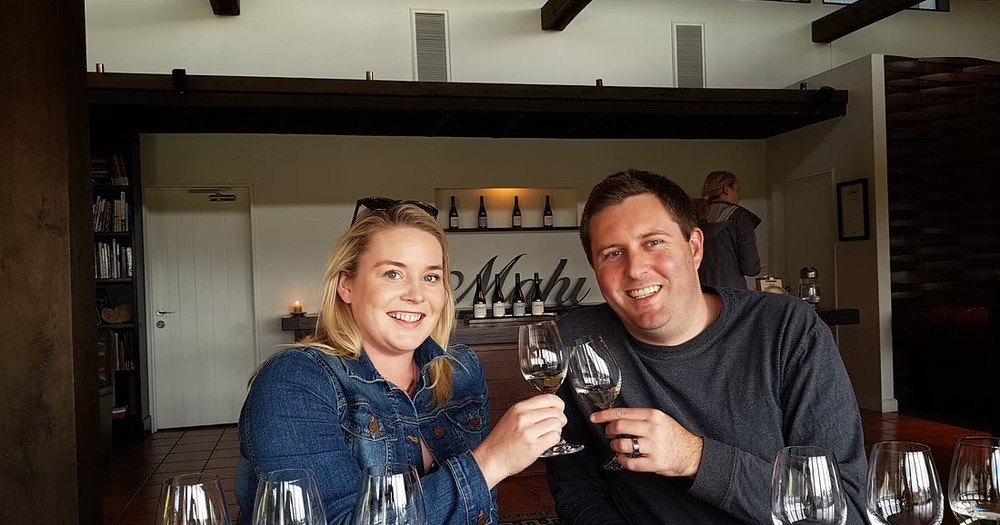 Looking for a winery tour near me in Picton? Our Picton Wine Tours depart daily. To make it easy for you to book the best winery tour from Picton we have put links below for all our wine tours that depart from Picton. Below those tours are links for our tours that depart Picton on request. Click on the book now button for further information or use the links at the bottom of the page.
Tours start at $170pp and are for singles, couples, groups up to 10 passengers per vehicle – we don't have any additional surcharges from Picton as other companies do, the Picton rate is what you pay. All tours require a minimum of 2 people to run, so if you are a single give us a call to see if we are able to assist you on
We have over 20 cellar doors  that we can visit on a daily basis so we are sure to be able to help you experience your favourites as well as introduce you to new brands that you are going to fall in love with.
Want to experience the best wine tastings Marlborough has to offer? Join us, and read our reiviews on Trip Advisor and Google which show our experienced team of wine guides know their stuff!
Please Note:  This year we will not be offering tours from Picton over the winter months ( May – Sep) unless you have a group of 4 or more.
Do you depart Picton daily?

Having provided tours of the Marlborough wine region for over 20 years, our tour guides have learned a lot about the vineyards and wineries of the area. With that knowledge, they can help guide your private tour to the cellars you will find the most interesting and with the best wines for you to sample. Here are a few of the things that set our private tours apart:

 

Our private tours are a door to door service. We will pick you up from your accommodation in Picton or Blenheim and drop you off after the tour. With this, you can fully enjoy and partake in any wine tasting without having to worry about your drive back.
While we always let our customers set the pace, with a private tour, we customise it to your wine preference. Make sure to let us know beforehand so we can make sure to visit the wineries you will most enjoy.
All standard tasting fees for up to six cellars are included, and we can even provide a two-course lunch with wine. However, most guests prefer to have their lunch at one of the vineyards we visit during the day.
I can't seem to see availability on my date?

All our tours offer a fun and informative exploration of the Marlborough area and its many wineries, but a private tour comes with a few extra benefits that make the trip exceptional. Some of them include:

The intimate nature of a private tour puts you and your guests in complete control of the day.
Transport for private tours is Mercedes E320 sedan or our Mercedes Valente. Both are well-appointed with air conditioning for your comfort.
We always like to accommodate special requests, and this is much easier on a private tour. Just let us know beforehand, and we will do what we can to ensure that we provide the tour you want.
Why Trust Marlborough Wine Tours Regarding Private Group Winery Tours

Our family-run business was one of the first to offer tours of the Marlborough wine region in 1999. Since that time, we have continued to grow with the area and keep up with all the exciting changes so that our customers get the best tour possible while sampling the world-renowned wines made here. Our tour guide's dedication to providing an entertaining and informative time is equally applicable to our private tours as our standard offerings. If you are interested in learning more about our private wine tours, contact us today.